[
Life

 ]

 

The life, presented here as a curriculum vitae, lists my most important individual events based on feelings.

 
born 1954 in Dessau (Saxony-Anhalt, Germany)
…
1979 Graduate engineer
1983 Graduate artist
from 1984 several years of publishing activities
from 1988 Freelance Painter & Graphic artist
from 1989 - 2013 Participation in the "Literature and Art Magazine HERZATTACKE" [Literatur- und Kunstzeitschrift HERZATTACKE] and the "Edition Maldoror", Berlin (Germany)
from 1990 Book design (Layout, Typography)
1991 Winner of the "2nd Triennale Mondiale d'Estampes petit Format 1991", Chamaliérs (France)
from 1994 Course instructor (Painting and Graphics)
from 2000 Lectureships

Microsoft Office (2000 f.)
Adobe Photoshop (2006 ff.)
Online journalism (2007 ff.)
Digital Publishing (2011 ff.)
Media design (2012 ff.)

from 2012 Certifications

Adobe Certified Expert (Adobe Bridge CS6, Adobe Dreamweaver CS6, Adobe Illustrator CS6, Adobe InDesign CS6, Adobe Photoshop CS6, Adobe Acrobat X; 2012)1)
Adobe Digital Analyst (Adobe Marketing Cloud, Adobe Online Marketing Suite; 2014)2)

from 2013 Advice on Product design
PS: I didn't have time to be brief.
- ⅹⅹⅵ -
Overlight
The trail of the nameless
He comes ashore
To peace
But how?
As a dead?
It is not the lot of humans.
But easier than you think.
I see myself in the mirror more now
how
When I was or am little?
What is the answer.
Creator. That is not an answer.
[…]

 Download the poem (PDF)
1) December 17, 2012:


2) April 15, 2014: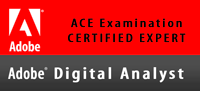 - ⅹⅹⅶ -